Binance Futures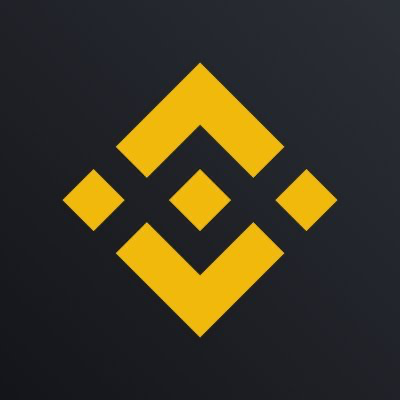 The worlds biggest bitcoin exchange and altcoin crypto exchange in the world by volume.
Register here and save 10% on commissions thanks to being referred by TAAPI.IO.
Available intervals
1m
3m
5m
15m
30m
1h
2h
4h
6h
8h
12h
1d
1w
Get started with binancefutures
To query symbols from Binance Futures, simply use binancefutures as the required exchange parameter.

	[GET] https://api.taapi.io/rsi?secret=MY_SECRET&exchange=binancefutures&symbol=BTC/USDT&interval=1h

Available symbols
We provide accurate real-time data and indicators calculated for all of the 209 symbols (trading pairs) on Binance Futures. You can request the full list of all the trading pairs for your bot from the API using the following API query.

[GET] https://api.taapi.io/exchange-symbols?secret=MY_SECRET&exchange=binancefutures

The list is updated daily at 12:00 UTC.
Up-to-date list of available symbols
BTC/USDT
ETH/USDT
BCH/USDT
XRP/USDT
EOS/USDT
LTC/USDT
TRX/USDT
ETC/USDT
LINK/USDT
XLM/USDT
ADA/USDT
XMR/USDT
DASH/USDT
ZEC/USDT
XTZ/USDT
BNB/USDT
ATOM/USDT
ONT/USDT
IOTA/USDT
BAT/USDT
VET/USDT
NEO/USDT
QTUM/USDT
IOST/USDT
THETA/USDT
ALGO/USDT
ZIL/USDT
KNC/USDT
ZRX/USDT
COMP/USDT
OMG/USDT
DOGE/USDT
SXP/USDT
KAVA/USDT
BAND/USDT
RLC/USDT
WAVES/USDT
MKR/USDT
SNX/USDT
DOT/USDT
DEFI/USDT
YFI/USDT
BAL/USDT
CRV/USDT
TRB/USDT
RUNE/USDT
SUSHI/USDT
EGLD/USDT
SOL/USDT
ICX/USDT
STORJ/USDT
BLZ/USDT
UNI/USDT
AVAX/USDT
FTM/USDT
ENJ/USDT
FLM/USDT
TOMO/USDT
REN/USDT
KSM/USDT
NEAR/USDT
AAVE/USDT
FIL/USDT
RSR/USDT
LRC/USDT
MATIC/USDT
OCEAN/USDT
BEL/USDT
CTK/USDT
AXS/USDT
ALPHA/USDT
ZEN/USDT
SKL/USDT
GRT/USDT
1INCH/USDT
BTC/BUSD
CHZ/USDT
SAND/USDT
ANKR/USDT
LIT/USDT
UNFI/USDT
REEF/USDT
RVN/USDT
SFP/USDT
XEM/USDT
COTI/USDT
CHR/USDT
MANA/USDT
ALICE/USDT
HBAR/USDT
ONE/USDT
LINA/USDT
STMX/USDT
DENT/USDT
CELR/USDT
HOT/USDT
MTL/USDT
OGN/USDT
NKN/USDT
DGB/USDT
1000SHIB/USDT
BAKE/USDT
GTC/USDT
ETH/BUSD
BTCDOM/USDT
BNB/BUSD
XRP/BUSD
IOTX/USDT
AUDIO/USDT
C98/USDT
MASK/USDT
ATA/USDT
DYDX/USDT
1000XEC/USDT
GALA/USDT
CELO/USDT
AR/USDT
KLAY/USDT
ARPA/USDT
CTSI/USDT
LPT/USDT
ENS/USDT
PEOPLE/USDT
ANT/USDT
ROSE/USDT
DUSK/USDT
FLOW/USDT
IMX/USDT
API3/USDT
GMT/USDT
APE/USDT
WOO/USDT
JASMY/USDT
DAR/USDT
GAL/USDT
OP/USDT
INJ/USDT
STG/USDT
FOOTBALL/USDT
SPELL/USDT
1000LUNC/USDT
LUNA2/USDT
LDO/USDT
CVX/USDT
ICP/USDT
APT/USDT
QNT/USDT
BLUEBIRD/USDT
FET/USDT
FXS/USDT
HOOK/USDT
MAGIC/USDT
T/USDT
RNDR/USDT
HIGH/USDT
MINA/USDT
ASTR/USDT
AGIX/USDT
PHB/USDT
GMX/USDT
CFX/USDT
STX/USDT
BNX/USDT
ACH/USDT
SSV/USDT
CKB/USDT
PERP/USDT
TRU/USDT
LQTY/USDT
USDC/USDT
ID/USDT
ARB/USDT
JOE/USDT
AMB/USDT
TLM/USDT
LEVER/USDT
RDNT/USDT
HFT/USDT
XVS/USDT
ETH/BTC
BLUR/USDT
EDU/USDT
IDEX/USDT
SUI/USDT
1000PEPE/USDT
1000FLOKI/USDT
RAD/USDT
UMA/USDT
KEY/USDT
COMBO/USDT
NMR/USDT
MAV/USDT
MDT/USDT
XVG/USDT
WLD/USDT
PENDLE/USDT
ARKM/USDT
AGLD/USDT
YGG/USDT
DODOX/USDT
BNT/USDT
OXT/USDT
SEI/USDT
CYBER/USDT
HIFI/USDT
ARK/USDT
FRONT/USDT
GLMR/USDT
BICO/USDT