Bitstamp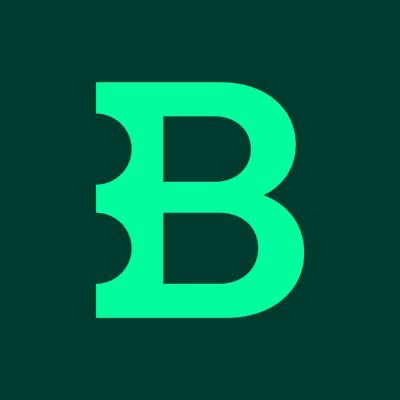 Available intervals
1m
3m
5m
15m
30m
1h
2h
4h
6h
12h
1d
3d
Get started with bitstamp
To query symbols from Bitstamp, simply use bitstamp as the required exchange parameter.

	[GET] https://api.taapi.io/rsi?secret=MY_SECRET&exchange=bitstamp&symbol=BTC/USD&interval=1h

Available symbols
We provide accurate real-time data and indicators calculated for all of the 179 symbols (trading pairs) on Bitstamp. You can request the full list of all the trading pairs for your bot from the API using the following API query.

[GET] https://api.taapi.io/exchange-symbols?secret=MY_SECRET&exchange=bitstamp

The list is updated daily at 12:00 UTC.
Up-to-date list of available symbols
BTC/USD
BTC/EUR
BTC/GBP
BTC/PAX
GBP/USD
EUR/USD
XRP/USD
XRP/EUR
XRP/BTC
XRP/GBP
LTC/BTC
LTC/USD
LTC/EUR
LTC/GBP
ETH/BTC
ETH/USD
ETH/EUR
ETH/GBP
ETH/PAX
BCH/USD
BCH/EUR
BCH/BTC
PAX/USD
XLM/BTC
XLM/USD
XLM/EUR
XLM/GBP
LINK/USD
LINK/EUR
LINK/GBP
LINK/BTC
USDC/USD
USDC/EUR
BTC/USDC
ETH/USDC
ETH2/ETH
AAVE/USD
AAVE/EUR
AAVE/BTC
BAT/USD
BAT/EUR
UMA/USD
UMA/EUR
DAI/USD
KNC/USD
KNC/EUR
MKR/USD
MKR/EUR
ZRX/USD
ZRX/EUR
GUSD/USD
ALGO/USD
ALGO/EUR
ALGO/BTC
AUDIO/USD
AUDIO/EUR
AUDIO/BTC
CRV/USD
CRV/EUR
SNX/USD
SNX/EUR
UNI/USD
UNI/EUR
UNI/BTC
YFI/USD
YFI/EUR
COMP/USD
COMP/EUR
GRT/USD
GRT/EUR
LRC/USD
LRC/EUR
USDT/USD
USDT/EUR
USDC/USDT
BTC/USDT
ETH/USDT
XRP/USDT
EURT/EUR
EURT/USD
MANA/USD
MANA/EUR
MATIC/USD
MATIC/EUR
SUSHI/USD
SUSHI/EUR
CHZ/USD
CHZ/EUR
ENJ/USD
ENJ/EUR
HBAR/USD
HBAR/EUR
ALPHA/USD
ALPHA/EUR
AXS/USD
AXS/EUR
SAND/USD
SAND/EUR
STORJ/USD
STORJ/EUR
ADA/USD
ADA/EUR
ADA/BTC
FET/USD
FET/EUR
SKL/USD
SKL/EUR
SLP/USD
SLP/EUR
SXP/USD
SXP/EUR
SGB/USD
SGB/EUR
AVAX/USD
AVAX/EUR
DYDX/USD
DYDX/EUR
FTM/USD
FTM/EUR
SHIB/USD
SHIB/EUR
AMP/USD
AMP/EUR
ENS/USD
ENS/EUR
GALA/USD
GALA/EUR
PERP/USD
PERP/EUR
WBTC/BTC
CTSI/USD
CTSI/EUR
CVX/USD
CVX/EUR
IMX/USD
IMX/EUR
NEXO/USD
NEXO/EUR
ANT/USD
ANT/EUR
GODS/USD
GODS/EUR
RAD/USD
RAD/EUR
BAND/USD
BAND/EUR
INJ/USD
INJ/EUR
RLY/USD
RLY/EUR
RNDR/USD
RNDR/EUR
VEGA/USD
VEGA/EUR
1INCH/USD
1INCH/EUR
APE/USD
APE/EUR
MPL/USD
MPL/EUR
SOL/USD
SOL/EUR
DOT/USD
DOT/EUR
NEAR/USD
NEAR/EUR
DOGE/USD
DOGE/EUR
FLR/USD
FLR/EUR
EUROC/USDC
EUROC/EUR
SUI/USD
SUI/EUR
LDO/USD
LDO/EUR
DGLD/USD
DGLD/EUR
PYUSD/USD