Kraken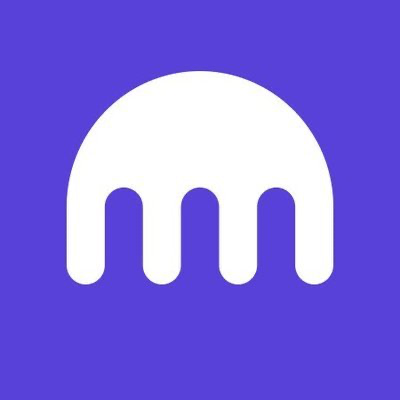 Available intervals
1m
5m
15m
30m
1h
4h
1d
1w
Get started with kraken
To query symbols from Kraken, simply use kraken as the required exchange parameter.

	[GET] https://api.taapi.io/rsi?secret=MY_SECRET&exchange=kraken&symbol=1INCH/ZEUR&interval=1h

Available symbols
We provide accurate real-time data and indicators calculated for all of the 667 symbols (trading pairs) on Kraken. You can request the full list of all the trading pairs for your bot from the API using the following API query.

[GET] https://api.taapi.io/exchange-symbols?secret=MY_SECRET&exchange=kraken

The list is updated daily at 12:00 UTC.
Up-to-date list of available symbols
1INCH/ZEUR
1INCH/ZUSD
AAVE/XETH
AAVE/ZEUR
AAVE/ZGBP
AAVE/ZUSD
AAVE/XXBT
ACA/ZEUR
ACA/ZUSD
ACH/ZEUR
ACH/ZUSD
ADA/ZAUD
ADA/XETH
ADA/ZEUR
ADA/ZGBP
ADA/ZUSD
ADA/USDT
ADA/XXBT
ADX/ZEUR
ADX/ZUSD
AGLD/ZEUR
AGLD/ZUSD
AIR/ZEUR
AIR/ZUSD
AKT/ZEUR
AKT/ZUSD
ALCX/ZEUR
ALCX/ZUSD
ALGO/XETH
ALGO/ZEUR
ALGO/ZGBP
ALGO/ZUSD
ALGO/XXBT
ALICE/ZEUR
ALICE/ZUSD
ANKR/ZEUR
ANKR/ZUSD
ANKR/XXBT
ANT/XETH
ANT/ZEUR
ANT/ZUSD
ANT/XXBT
APE/ZEUR
APE/ZUSD
API3/ZEUR
API3/ZUSD
ASTR/ZEUR
ASTR/ZUSD
ATLAS/ZEUR
ATLAS/ZUSD
ATOM/XETH
ATOM/ZEUR
ATOM/ZGBP
ATOM/ZUSD
ATOM/XXBT
AUDIO/ZEUR
AUDIO/ZUSD
ZAUD/ZJPY
ZAUD/ZUSD
AVAX/ZEUR
AVAX/ZUSD
AXS/ZEUR
AXS/ZUSD
BADGER/ZEUR
BADGER/ZUSD
BAL/ZEUR
BAL/ZUSD
BAL/XXBT
BAND/ZEUR
BAND/ZUSD
BAT/XETH
BAT/ZEUR
BAT/ZJPY
BAT/ZUSD
BAT/XXBT
BCH/ZAUD
BCH/XETH
BCH/ZEUR
BCH/ZGBP
BCH/ZJPY
BCH/ZUSD
BCH/USDT
BCH/XXBT
BICO/ZEUR
BICO/ZUSD
BIT/ZEUR
BIT/ZUSD
BNC/ZEUR
BNC/ZUSD
BNT/ZEUR
BNT/ZUSD
BNT/XXBT
BOND/ZEUR
BOND/ZUSD
BTT/ZEUR
BTT/ZUSD
CFG/ZEUR
CFG/ZUSD
CHR/ZEUR
CHR/ZUSD
CHZ/ZEUR
CHZ/ZUSD
COMP/ZEUR
COMP/ZUSD
COMP/XXBT
COTI/ZEUR
COTI/ZUSD
CQT/ZEUR
CQT/ZUSD
CRV/XETH
CRV/ZEUR
CRV/ZUSD
CRV/XXBT
CTSI/ZEUR
CTSI/ZUSD
CVC/ZEUR
CVC/ZUSD
CVX/ZEUR
CVX/ZUSD
DAI/ZEUR
DAI/ZUSD
DAI/USDT
DASH/ZEUR
DASH/ZUSD
DASH/XXBT
DENT/ZEUR
DENT/ZUSD
DOT/XETH
DOT/ZEUR
DOT/ZGBP
DOT/ZJPY
DOT/ZUSD
DOT/USDT
DOT/XXBT
DYDX/ZEUR
DYDX/ZUSD
EGLD/ZEUR
EGLD/ZUSD
ENJ/ZEUR
ENJ/ZGBP
ENJ/ZJPY
ENJ/ZUSD
ENJ/XXBT
ENS/ZEUR
ENS/ZUSD
EOS/XETH
EOS/ZEUR
EOS/ZUSD
EOS/USDT
EOS/XXBT
ETH2.S/XETH
XETH/ZAUD
XETH/CHF
XETH/DAI
XETH/USDC
XETH/USDT
ZEUR/ZAUD
ZEUR/ZCAD
ZEUR/CHF
ZEUR/ZGBP
ZEUR/ZJPY
EWT/ZEUR
EWT/ZGBP
EWT/ZUSD
EWT/XXBT
FARM/ZEUR
FARM/ZUSD
FET/ZEUR
FET/ZUSD
FIDA/ZEUR
FIDA/ZUSD
FIL/XETH
FIL/ZEUR
FIL/ZGBP
FIL/ZUSD
FIL/XXBT
FIS/ZEUR
FIS/ZUSD
FLOW/XETH
FLOW/ZEUR
FLOW/ZGBP
FLOW/ZUSD
FLOW/XXBT
FORTH/ZEUR
FORTH/ZUSD
FTM/ZEUR
FTM/ZUSD
FXS/ZEUR
FXS/ZUSD
GALA/ZEUR
GALA/ZUSD
GARI/ZEUR
GARI/ZUSD
GHST/ZEUR
GHST/ZUSD
GHST/XXBT
GLMR/ZEUR
GLMR/ZUSD
GMT/ZEUR
GMT/ZUSD
GNO/ZEUR
GNO/ZUSD
GNO/XXBT
GRT/ZEUR
GRT/ZGBP
GRT/ZUSD
GRT/XXBT
GST/ZEUR
GST/ZUSD
GTC/ZEUR
GTC/ZUSD
ICP/ZEUR
ICP/ZUSD
ICX/XETH
ICX/ZEUR
ICX/ZUSD
ICX/XXBT
IDEX/ZEUR
IDEX/ZUSD
IMX/ZEUR
IMX/ZUSD
INJ/ZEUR
INJ/ZUSD
INTR/ZEUR
INTR/ZUSD
JASMY/ZEUR
JASMY/ZUSD
KAR/ZEUR
KAR/ZUSD
KAVA/XETH
KAVA/ZEUR
KAVA/ZUSD
KAVA/XXBT
KEEP/ZEUR
KEEP/ZUSD
KEEP/XXBT
KEY/ZEUR
KEY/ZUSD
KILT/ZEUR
KILT/ZUSD
KIN/ZEUR
KINT/ZEUR
KINT/ZUSD
KIN/ZUSD
KNC/XETH
KNC/ZEUR
KNC/ZUSD
KNC/XXBT
KP3R/ZEUR
KP3R/ZUSD
KSM/DOT
KSM/XETH
KSM/ZEUR
KSM/ZGBP
KSM/ZUSD
KSM/XXBT
LCX/ZEUR
LCX/ZUSD
LDO/ZEUR
LDO/ZUSD
LINK/ZAUD
LINK/XETH
LINK/ZEUR
LINK/ZGBP
LINK/ZJPY
LINK/ZUSD
LINK/USDT
LINK/XXBT
LPT/ZEUR
LPT/ZGBP
LPT/ZUSD
LPT/XXBT
LRC/ZEUR
LRC/ZUSD
LSK/XETH
LSK/ZEUR
LSK/ZUSD
LSK/XXBT
XLTC/ZAUD
XLTC/XETH
XLTC/ZGBP
XLTC/USDT
LUNA2/ZEUR
LUNA2/ZUSD
LUNA/ZEUR
LUNA/ZUSD
MANA/XETH
MANA/ZEUR
MANA/ZUSD
MANA/XXBT
MASK/ZEUR
MASK/ZUSD
MATIC/ZEUR
MATIC/ZGBP
MATIC/ZUSD
MATIC/XXBT
MC/ZEUR
MC/ZUSD
MINA/ZEUR
MINA/ZGBP
MINA/ZUSD
MINA/XXBT
MIR/ZEUR
MIR/ZUSD
MKR/ZEUR
MKR/ZUSD
MKR/XXBT
MNGO/ZEUR
MNGO/ZUSD
MOVR/ZEUR
MOVR/ZUSD
MSOL/ZEUR
MSOL/ZUSD
MULTI/ZEUR
MULTI/ZUSD
MV/ZEUR
MV/ZUSD
MXC/ZEUR
MXC/ZUSD
NANO/XETH
NANO/ZEUR
NANO/ZUSD
NANO/XXBT
NEAR/ZEUR
NEAR/ZUSD
NMR/ZEUR
NMR/ZUSD
NYM/ZEUR
NYM/ZUSD
OCEAN/ZEUR
OCEAN/ZGBP
OCEAN/ZUSD
OCEAN/XXBT
OGN/ZEUR
OGN/ZUSD
OMG/XETH
OMG/ZEUR
OMG/ZJPY
OMG/ZUSD
OMG/XXBT
ORCA/ZEUR
ORCA/ZUSD
OXT/ZEUR
OXT/ZUSD
OXT/XXBT
OXY/ZEUR
OXY/ZUSD
PAXG/XETH
PAXG/ZEUR
PAXG/ZUSD
PAXG/XXBT
PERP/ZEUR
PERP/ZUSD
PHA/ZEUR
PHA/ZUSD
PLA/ZEUR
PLA/ZUSD
POLIS/ZEUR
POLIS/ZUSD
POWR/ZEUR
POWR/ZUSD
PSTAKE/ZEUR
PSTAKE/ZUSD
QNT/ZEUR
QNT/ZUSD
QTUM/XETH
QTUM/ZEUR
QTUM/ZUSD
QTUM/XXBT
RAD/ZEUR
RAD/ZUSD
RARE/ZEUR
RARE/ZUSD
RARI/ZEUR
RARI/ZUSD
RARI/XXBT
RAY/ZEUR
RAY/ZUSD
RBC/ZEUR
RBC/ZUSD
REN/ZEUR
REN/ZUSD
REN/XXBT
REPV2/XETH
REPV2/ZEUR
REPV2/ZUSD
REPV2/XXBT
REQ/ZEUR
REQ/ZUSD
RLC/ZEUR
RLC/ZUSD
RNDR/ZEUR
RNDR/ZUSD
ROOK/ZEUR
ROOK/ZUSD
RUNE/ZEUR
RUNE/ZUSD
SAMO/ZEUR
SAMO/ZUSD
SAND/ZEUR
SAND/ZGBP
SAND/ZUSD
SAND/XXBT
SBR/ZEUR
SBR/ZUSD
SC/XETH
SC/ZEUR
SCRT/ZEUR
SCRT/ZUSD
SC/ZUSD
SC/XXBT
SDN/ZEUR
SDN/ZUSD
SGB/ZEUR
SGB/ZUSD
SHIB/ZEUR
SHIB/ZUSD
SNX/XETH
SNX/ZEUR
SNX/ZUSD
SNX/XXBT
SOL/ZEUR
SOL/ZGBP
SOL/ZUSD
SOL/XXBT
SPELL/ZEUR
SPELL/ZUSD
SRM/ZEUR
SRM/ZUSD
SRM/XXBT
STEP/ZEUR
STEP/ZUSD
STORJ/ZEUR
STORJ/ZUSD
STORJ/XXBT
SUPER/ZEUR
SUPER/ZUSD
SUSHI/ZEUR
SUSHI/ZGBP
SUSHI/ZUSD
SUSHI/XXBT
TBTC/ZEUR
TBTC/ZUSD
TBTC/XXBT
TEER/ZEUR
TEER/ZUSD
T/ZEUR
TLM/ZEUR
TLM/ZUSD
TOKE/ZEUR
TOKE/ZUSD
TRX/XETH
TRX/ZEUR
TRX/ZUSD
TRX/XXBT
T/ZUSD
TVK/ZEUR
TVK/ZUSD
UMA/ZEUR
UMA/ZUSD
UNFI/ZEUR
UNFI/ZUSD
UNI/XETH
UNI/ZEUR
UNI/ZUSD
UNI/XXBT
USDC/ZAUD
USDC/ZEUR
USDC/ZGBP
ZUSD/CHF
USDC/ZUSD
USDC/USDT
USDT/ZAUD
USDT/ZCAD
USDT/CHF
USDT/ZEUR
USDT/ZGBP
USDT/ZJPY
USDT/ZUSD
UST/ZEUR
UST/ZUSD
UST/USDC
UST/USDT
WAVES/XETH
WAVES/ZEUR
WAVES/ZUSD
WAVES/XXBT
WBTC/ZEUR
WBTC/ZUSD
WBTC/XXBT
WOO/ZEUR
WOO/ZUSD
XXBT/ZAUD
XXBT/CHF
XXBT/DAI
XXBT/USDC
XXBT/USDT
XXDG/ZEUR
XXDG/ZUSD
XXDG/USDT
XETC/XETH
XETC/XXBT
XETC/ZEUR
XETC/ZUSD
XETH/XXBT
XETH/ZCAD
XETH/ZEUR
XETH/ZGBP
XETH/ZJPY
XETH/ZUSD
XLTC/XXBT
XLTC/ZEUR
XLTC/ZJPY
XLTC/ZUSD
XMLN/XETH
XMLN/XXBT
XMLN/ZEUR
XMLN/ZUSD
XREP/XXBT
XREP/ZEUR
XREP/ZUSD
XXRP/ZAUD
XXRP/XETH
XXRP/ZGBP
XXRP/USDT
XRT/ZEUR
XRT/ZUSD
XTZ/ZAUD
XTZ/XETH
XTZ/ZEUR
XTZ/ZGBP
XTZ/ZUSD
XTZ/XXBT
XXBT/ZCAD
XXBT/ZEUR
XXBT/ZGBP
XXBT/ZJPY
XXBT/ZUSD
XXDG/XXBT
XXLM/XXBT
XXLM/ZEUR
XXLM/ZGBP
XXLM/ZUSD
XXMR/XXBT
XXMR/ZEUR
XXMR/ZUSD
XXRP/XXBT
XXRP/ZCAD
XXRP/ZEUR
XXRP/ZJPY
XXRP/ZUSD
XZEC/XXBT
XZEC/ZEUR
XZEC/ZUSD
YFI/ZEUR
YFI/ZUSD
YFI/XXBT
YGG/ZEUR
YGG/ZUSD
ZEUR/ZUSD
ZGBP/ZUSD
ZRX/ZEUR
ZRX/ZUSD
ZRX/XXBT
ZUSD/ZCAD
ZUSD/ZJPY
CSM/ZEUR
CSM/ZUSD
ARPA/ZEUR
ARPA/ZUSD
JUNO/ZEUR
JUNO/ZUSD
XETH/AED
ZUSD/AED
XXBT/AED
BSX/ZEUR
BSX/ZUSD
NYM/XXBT
ALPHA/ZEUR
ALPHA/ZUSD
BLZ/ZEUR
BLZ/ZUSD
BOBA/ZEUR
BOBA/ZUSD
CELR/ZEUR
CELR/ZUSD
NODL/ZEUR
NODL/ZUSD
POLS/ZEUR
POLS/ZUSD
POND/ZEUR
POND/ZUSD
TRU/ZEUR
TRU/ZUSD
XCN/ZEUR
XCN/ZUSD
PARA/ZEUR
PARA/ZUSD
ETHW/XETH
ETHW/ZEUR
ETHW/ZUSD
C98/ZEUR
C98/ZUSD
GAL/ZEUR
GAL/ZUSD
RPL/ZEUR
RPL/ZUSD
STG/ZEUR
STG/ZUSD
SYN/ZEUR
SYN/ZUSD
ALGO/USDT
APE/USDT
ATOM/USDT
AVAX/USDT
MANA/USDT
MATIC/USDT
SHIB/USDT
SOL/USDT
XXMR/USDT
XTZ/USDT
APT/ZEUR
APT/ZUSD
STX/ZEUR
STX/ZUSD
HFT/ZEUR
HFT/ZUSD
USDC/ZCAD
USDC/CHF
EUL/ZEUR
EUL/ZUSD
WAXL/ZEUR
WAXL/ZUSD
FLR/ZEUR
FLR/ZUSD
HDX/ZEUR
HDX/ZUSD
BLUR/ZEUR
BLUR/ZUSD
GMX/ZEUR
GMX/ZUSD
ARB/ZEUR
ARB/ZUSD
EURT/ZEUR
EURT/ZUSD
EURT/USDT
SUI/ZEUR
SUI/ZUSD
LMWR/ZEUR
LMWR/ZUSD
PEPE/ZEUR
PEPE/ZUSD
TUSD/ZEUR
TUSD/ZUSD
BRICK/ZEUR
BRICK/ZUSD
MOON/ZEUR
MOON/ZUSD
SEI/ZEUR
SEI/ZUSD
PYUSD/ZEUR
PYUSD/ZUSD
OP/ZEUR
OP/ZUSD
TIA/ZEUR
TIA/ZUSD
SOL/XETH