WhiteBIT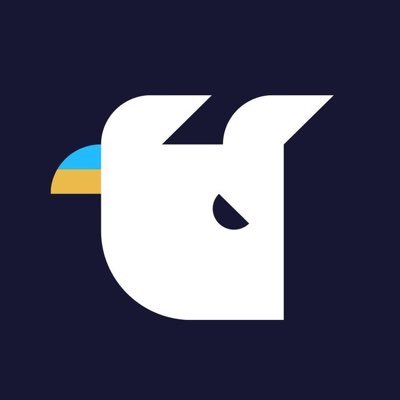 WhiteBIT is one of the largest crypto-to-fiat exchanges in Europe. Register now and start trading with more than 4 million other registered users.
Available intervals
1m
3m
5m
15m
30m
1h
2h
4h
6h
8h
12h
1d
1w
Get started with whitebit
To query symbols from WhiteBIT, simply use whitebit as the required exchange parameter.

	[GET] https://api.taapi.io/rsi?secret=MY_SECRET&exchange=whitebit&symbol=1INCH/BTC&interval=1h

Available symbols
We provide accurate real-time data and indicators calculated for all of the 356 symbols (trading pairs) on WhiteBIT. You can request the full list of all the trading pairs for your bot from the API using the following API query.

[GET] https://api.taapi.io/exchange-symbols?secret=MY_SECRET&exchange=whitebit

The list is updated daily at 12:00 UTC.
Up-to-date list of available symbols
1INCH/BTC
1INCH/UAH
1INCH/USDT
AAVE/BTC
AAVE/USDT
ADA/BTC
ADA/UAH
ADA/USD
ADA/USDC
ADA/USDT
ADX/USDT
AGLD/USDT
AGRS/BTC
AKRO/USDT
ALGO/BTC
ALGO/USDT
ALICE/USDT
AMB/BTC
AMP/USDT
ANKR/BTC
ANKR/USDT
ANT/USDT
APE/USDT
API3/USDT
APT/USDT
ARPA/USDT
AR/USDT
ASH/USDT
ASTR/USDT
ATOM/BTC
ATOM/USDT
AUDIO/USDT
AVAX/BTC
AVAX/USDT
AXEL/BTC
AXS/BTC
AXS/USDT
BADGER/USDT
BAL/USDT
BAT/USDT
BCH/BTC
BCH/UAH
BCH/USDT
BICO/USDT
BITCI/USDT
BLZ/USDT
BNT/USDT
BTCZ/BTC
BTC/GBP
BTC/GEL
BTC/KZT
BTC/PLN
BTC/TRY
BTC/UAH
BTC/USD
BTC/USDC
BTC/USDT
BTT/USDT
C98/USDT
CAKE/USDT
CCAT/USDT
CCOH/BTC
CELO/USDT
CHR/USDT
CHZ/BTC
CHZ/USDT
CLV/USDT
COMP/USDT
CRV/BTC
CRV/USDT
CSC/USDT
CTSI/USDT
CVC/USDT
CVP/USDT
CYCE/USDT
DAI/USDT
DASH/USDT
DBTC/DUSDT
DBX/USDT
DECL/USDT
DF/USDT
DNT/USDT
DODO/USDT
DOGE/BTC
DOGE/USD
DOGE/USDT
DOT/BTC
DOT/USDT
DTNG/USDT
DYDX/USDT
EAI/USDT
EDC/USDT
ENJ/USDT
ENS/USDT
EOS/USDT
EQ/USDT
ETC/BTC
ETC/UAH
ETC/USDT
ETHW/USDT
ETH/BTC
ETH/GBP
ETH/PLN
ETH/UAH
ETH/USD
ETH/USDC
ETH/USDT
FIL/BTC
FIL/USDT
FIO/USDT
FLIX/USDT
FLOW/USDT
FOR/USDT
FRONT/USDT
FTM/USDT
GALA/USDT
GAL/USDT
GLMR/USDT
GRT/USDT
GULF/USDT
HBAR/BTC
HBAR/USDT
HEC/USDT
HMETA/USDT
HMR/USDT
HOGE/USDT
HZM/USDT
ICP/USDT
ICX/USDT
IDEX/USDT
IJZ/USDT
IMX/USDT
INJ/USDT
INTX/USDT
IOST/USDT
IOTX/USDT
JAM/USDT
JASMY/USDT
JST/BTC
JST/USDT
KALA/USDT
KAVA/USDT
KLAY/USDT
KNC/USDT
KOCJ/USDT
KSM/USDT
LDO/USDT
LINA/USDT
LINK/BTC
LINK/USDT
LPT/USDT
LRC/USDT
LTC/BTC
LTC/UAH
LTC/USD
LTC/USDT
LUNA/USDT
MANA/BTC
MANA/USDT
MASK/USDT
MATIC/BTC
MATIC/USD
MATIC/USDT
MKR/USDT
MLNK/USDT
MLN/USDT
MTO/USDT
MVEDA/ETH
MWC/BTC
NCDT/USDT
NEAR/BTC
NEAR/UAH
NEAR/USDT
NEEO/USDT
NEO/BTC
NEO/UAH
NEO/USDT
NEXO/USDT
NKN/USDT
OCEAN/USDT
OGN/USDT
OMG/USDT
ONT/USDT
OP/USDT
OVO/USDT
OXT/USDT
PEOPLE/USDT
PHA/USDT
POLS/USDT
POND/USDT
POWR/BTC
PXP/USDT
PYR/USDT
QTUM/USDT
QUA/USDT
RAD/USDT
REEF/USDT
REN/BTC
REN/USDT
RLC/USDT
RNDR/USDT
RVN/USDT
RXC/USDT
SAND/BTC
SAND/USDT
SHIB/UAH
SHIB/USD
SHIB/USDT
SKL/USDT
SL/USDT
SNX/USDT
SOL/UAH
SOL/USDT
SONO/USDT
SPE/USDT
SSLX/USDT
STEEM/USDT
STEMX/USDT
STG/USDT
STON/USDT
STORJ/USDT
STORY/USDT
STPT/USDT
STRM/USDT
SUN/USDT
SUSHI/BTC
SUSHI/UAH
SUSHI/USDT
SXP/USDT
TABOO/USDT
TCG2/USDT
THETA/USDT
TNC/USDT
TRB/USDT
TRX/BTC
TRX/ETH
TRX/USDT
TUSD/USDT
TYC/USDT
TYV/USDT
UMA/USDT
UNFI/USDT
UNI/USDT
USDC/USDT
USDT/EUR
USDT/GBP
USDT/GEL
USDT/KZT
USDT/PLN
USDT/TRY
USDT/UAH
USDT/USD
UTK/USDT
VET/USDT
VICA/USDT
VOLT/USDT
VOXEL/USDT
WAXP/USDT
WBT/BTC
WBT/UAH
WBT/USDT
WIN/USDT
WNXM/USDT
WOO/USDT
WSD/USDT
XDC/USDT
XDEN/USDT
XEM/USDT
XFC/EUR
XFC/USDT
XLM/BTC
XLM/UAH
XLM/USDT
XMR/USDT
XRDOGE/USDT
XRD/USDT
XRP/BTC
XRP/USD
XRP/USDC
XRP/USDT
XSPECT/USDT
XTZ/USDT
YFII/USDT
YFI/UAH
YFI/USDT
YGG/USDT
ZAMZAM/USDT
ZEC/BTC
ZEC/USDT
ZEN/USDT
ZIL/USDT
ZRX/USDT
USDT/CZK
USDT/BGN
FET/USDT
BAND/USDT
ADA/EUR
BTC/EUR
DOGE/EUR
ETH/EUR
LTC/EUR
MATIC/EUR
SHIB/EUR
XRP/EUR
BTC/TUSD
ETH/TUSD
ARB/USDT
ADK/BTC
ALPACA/USDT
DATA/USDT
FIS/USDT
GLM/BTC
GMT/USDT
PIVX/BTC
SUPER/USDT
FOF/USDT
DOGE/TRY
ETH/TRY
XRP/TRY
ADA/TRY
APT/TRY
AVAX/TRY
USDT/BRZ
ELAN/USDT
EOS/BTC
SUI/USDT
PEPE/USDT
PLCUC/USDT
FLOKI/USDT
WOJAK/USDT
KLC/USDT
SOL/BTC
SOL/EUR
SOL/USD
ETH/KZT
GLM/USDT
EURT/USDT
WBT/USD
XAUT/USDT
TENET/USDT
NAMX/USDT
EGLD/USDT
MDI/USDT
HDN/USDT
PENDLE/USDT
SFM/USDT
ACH/USDT
FXS/USDT
MAGIC/USDT
SSV/USDT
BLUR/USDT
LQTY/USDT
CCC/USDT
MTL/USDT
HIFI/USDT
SCM/USDT