Binance US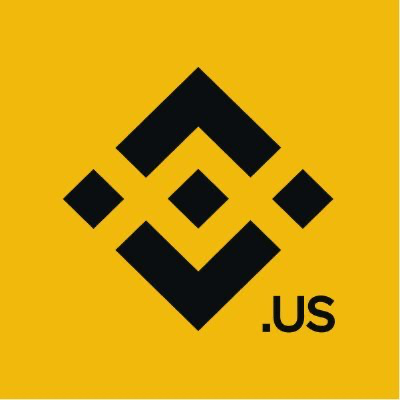 Available intervals
1m
3m
5m
15m
30m
1h
2h
4h
6h
8h
12h
1d
1w
Get started with binanceus
To query symbols from Binance US, simply use binanceus as the required exchange parameter.

	[GET] https://api.taapi.io/rsi?secret=MY_SECRET&exchange=binanceus&symbol=BTC/USDT&interval=1h

Available symbols
We provide accurate real-time data and indicators calculated for all of the 179 symbols (trading pairs) on Binance US. You can request the full list of all the trading pairs for your bot from the API using the following API query.

[GET] https://api.taapi.io/exchange-symbols?secret=MY_SECRET&exchange=binanceus

The list is updated daily at 12:00 UTC.
Up-to-date list of available symbols
BTC/USDT
ETH/USDT
BCH/USDT
LTC/USDT
BNB/USDT
ETH/BTC
BNB/BTC
LTC/BTC
ADA/USDT
BAT/USDT
ETC/USDT
XLM/USDT
ZRX/USDT
BTC/BUSD
DOGE/USDT
ATOM/USDT
NEO/USDT
VET/USDT
QTUM/USDT
ONT/USDT
BNB/BUSD
ETH/BUSD
ADA/BTC
KNC/USDT
VTHO/USDT
COMP/USDT
MKR/USDT
ONE/USDT
BAND/USDT
STORJ/USDT
UNI/USDT
SOL/USDT
LINK/BTC
EGLD/USDT
PAXG/USDT
OXT/USDT
ZEN/USDT
BTC/USDC
FIL/USDT
AAVE/USDT
GRT/USDT
SHIB/USDT
CRV/USDT
AXS/USDT
SOL/BTC
AVAX/USDT
CTSI/USDT
DOT/USDT
YFI/USDT
1INCH/USDT
FTM/USDT
USDC/USDT
ETH/USDC
MATIC/USDT
MANA/USDT
ALGO/USDT
LINK/USDT
EOS/USDT
ZEC/USDT
ENJ/USDT
NEAR/USDT
SUSHI/USDT
LRC/USDT
LPT/USDT
MATIC/BTC
NMR/USDT
SLP/USDT
ANT/USDT
CHZ/USDT
OGN/USDT
GALA/USDT
TLM/USDT
SNX/USDT
AUDIO/USDT
ENS/USDT
AVAX/BTC
WBTC/BTC
REQ/USDT
APE/USDT
FLUX/USDT
COTI/USDT
VOXEL/USDT
RLC/USDT
BICO/USDT
API3/USDT
BNT/USDT
IMX/USDT
FLOW/USDT
GTC/USDT
THETA/USDT
TFUEL/USDT
OCEAN/USDT
LAZIO/USDT
SANTOS/USDT
ALPINE/USDT
PORTO/USDT
REN/USDT
CELR/USDT
SKL/USDT
VITE/USDT
WAXP/USDT
LTO/USDT
FET/USDT
BOND/USDT
LOKA/USDT
ICP/USDT
T/USDT
OP/USDT
ROSE/USDT
CELO/USDT
KDA/USDT
KSM/USDT
ACH/USDT
DAR/USDT
RNDR/USDT
SYS/USDT
RAD/USDT
ILV/USDT
LDO/USDT
RARE/USDT
LSK/USDT
DGB/USDT
REEF/USDT
ALICE/USDT
FORTH/USDT
ASTR/USDT
BTRST/USDT
GAL/USDT
SAND/USDT
BAL/USDT
GLM/USDT
CLV/USDT
TUSD/USDT
QNT/USDT
STG/USDT
AXL/USDT
KAVA/USDT
APT/USDT
MASK/USDT
BOSON/USDT
POND/USDT
SOL/USDC
ADA/USDC
MXC/USDT
JAM/USDT
PROM/USDT
DIA/USDT
BTC/DAI
ETH/DAI
ADA/ETH
DOGE/BTC
LOOM/USDT
USDT/USD
STMX/USDT
TRAC/USDT
POLYX/USDT
IOST/USDT
MATIC/ETH
SOL/ETH
ARB/USDT
FLOKI/USDT
XEC/USDT
BLUR/USDT
ANKR/USDT
DAI/USDT
DASH/USDT
HBAR/USDT
ICX/USDT
IOTA/USDT
RVN/USDT
WAVES/USDT
XNO/USDT
XTZ/USDT
ZIL/USDT
XRP/USDT
ORBS/USDT
CUDOS/USDT
ADX/USDT
FORT/USDT